Use Cellular Devices Across Device Type
Cellular Devices provide the best and easy to use patient experience
A table comparing the facets of 5 products

Facet

Smart Meter iGlucose Blood Glucose Monitoring System (LTE)

View details

BodyTrace Weight Scale (LTE)

View details

Telli Health 4G Pulse Oximeter (LTE)

View details

Telli Health Touchless 4G Thermometer (LTE)

View details

Transtek MioConnect TeleRPM Blood Pressure Monitor Gen 2

View details

By

By
Smart Meter
BodyTrace
TelliHealth
TelliHealth
Transtek MioConnect

Price

Price

Description

Description
Connectivity: LTE Longer battery life and broader, more extensive connection due to new...
Connectivity: LTE Simple and quick set-up, the device works right out of the...
Connectivity: LTE One button operation that easily measures blood oxygen saturation and pulse...
Connectivity: LTE Connects with all major cellular networks in the USA (Verizon, AT&T,...
Connectivity: LTE Out-of-the-box immediate use, no need to download apps, pair devices, or...
Get your strips refilled
Make sure to get your strips refilled on a regular basis.
View All Strips
Column 5

Link list item 1

Link list item 2

Link list item 3

Link list item 4

Link list item 5
We specialize in Connected Digital Health Tools
We help you curate your own kit.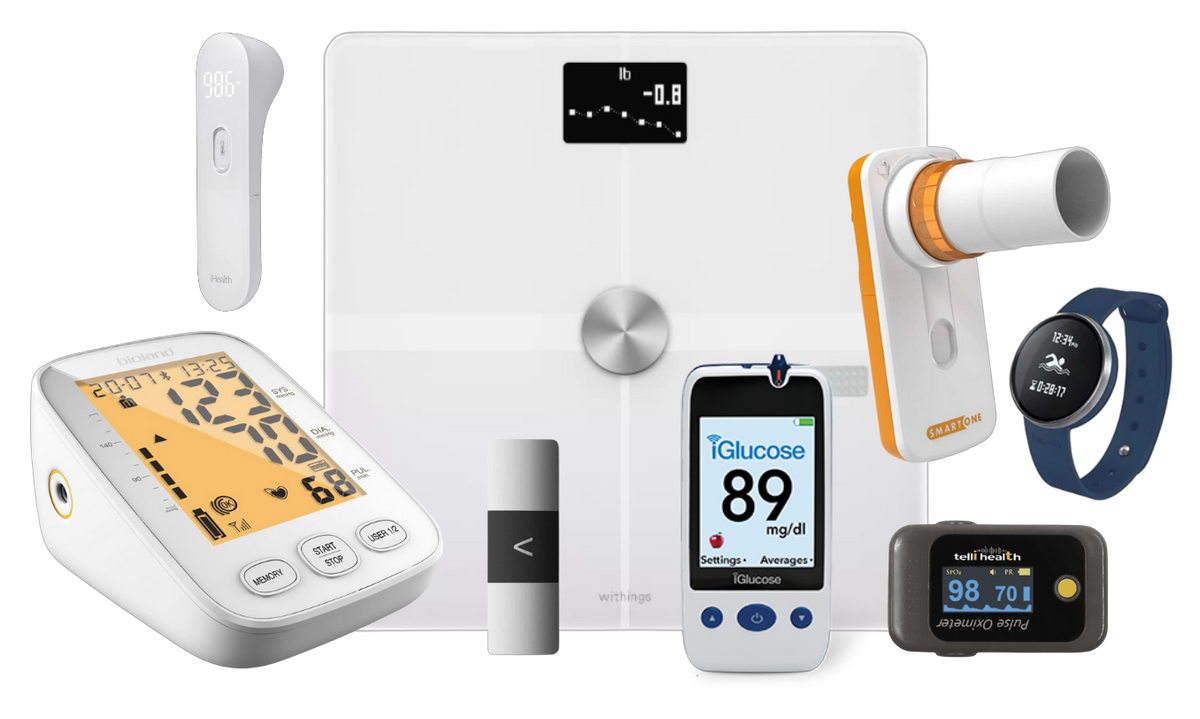 Use our health app to manage your Data!
---
Digital Health Store "Impilo" Monitoring App (subscribe today!) is backordered and will ship as soon as it is back in stock.
---